MDA
now browsing by tag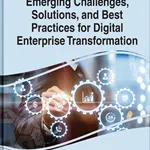 This study presents a meth­od for the stor­age of data organ­ized in digit­al doc­u­ments, which is proven in prac­tice. The dis­cussed meth­od does not bear any dis­ad­vant­ages of the rela­tion­al mod­el used for data organ­iz­a­tion, such as the loss of data con­text and com­plic­a­tions evoked by the lack of data redund­ancy. The meth­od presen­ted here can be used for data organ­iz­a­tion into doc­u­ments (digit­al and paper) as clas­si­fied aggreg­ates and for data clas­si­fic­a­tion. The study also describes a new metamod­el for the data struc­ture which assumes that doc­u­ments, being data struc­tures, form com­pact aggreg­ates, clas­si­fied as objects, or event descrip­tions, thus always assign­ing them a spe­cif­ic and unam­bigu­ous con­text. Fur­ther­more, the study presents a design meth­od for doc­u­ments as con­text aggreg­ates that allows lev­el­ing the dis­ad­vant­ages of the rela­tion­al mod­el and ensures effi­cient inform­a­tion man­age­ment. The work also con­tains prac­tic­al examples of the applic­a­tion of the described method.
Digit­al Doc­u­ments as Data Car­ri­ers and a Meth­od of Data Man­age­ment Guar­an­tee­ing the Unam­bi­gu­ity of the Recor­ded Inform­a­tion: Onto­logy-Ori­ented Data Man­age­ment and Doc­u­ment Databases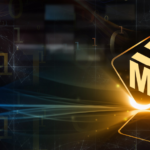 The work is an attempt to sys­tem­at­ise the use of key OMG.org nota­tions in the pro­cess of sys­tem ana­lys­is and design. Under the term. and UML of know­ledge in the field of object-ori­ented ana­lys­is and design and the nota­tion sys­tems used in this area. The author pays spe­cial atten­tion to the dif­fer­ences between data-and respons­ib­il­ity-ori­ented design meth­ods (chapter Ana­lys­is and object-ori­ented design). The fol­low­ing sec­tion describes the con­cep­tu­al basis described in the SBVR, MOF, MDA spe­cific­a­tions and the mod­el­ling meth­od using UML nota­tion. The author argues that onto­logy is not a mod­el of the world, it only describes it.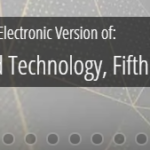 1.A Com­pu­ta­tion Inde­pend­ent Mod­el (CIM) is a mod­el defined with­in OMG Mod­el-Driv­en Archi­tec­ture as a primary mod­el. This mod­el reflects sys­tem and soft­ware know­ledge from the busi­ness per­spect­ive. The CIM may con­tain busi­ness know­ledge about sys­tem organ­iz­a­tion, roles, func­tions, pro­cesses and activ­it­ies, doc­u­ment­a­tion, con­straints etc. The CIM must con­tain busi­ness require­ments for the soft­ware system.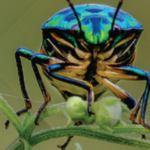 Exactly one year ago my first paper in US ? (see lif­let)
Abstract
Pub­lic­a­tions, includ­ing aca­dem­ic hand­books, con­tain numer­ous incon­sist­en­cies in the descrip­tions of applic­a­tions of archi­tec­tur­al meth­ods and pat­terns hid­den under the abbre­vi­ations such as MOF, MDA, PIM, MVC, BCE. An effi­cient ana­lys­is and the fol­low­ing soft­ware design, par­tic­u­larly when we are speak­ing of pro­jects real­ized in large teams, requires stand­ard­iz­a­tion of the pro­duc­tion pro­cess and the applied pat­terns and frame­works. This study attemp­ted to sort out the sys­tem of nota­tions describ­ing this pro­cess and used to describe archi­tec­tur­al pat­terns. Ana­lys­is of key notations?MOF and MDA, pat­terns MVC and BCE?was car­ried out, and a con­sist­ent sys­tem com­bin­ing them into a whole was created.Chapter Pre­view Top
Background
In this study, Object Man­age­ment Group nota­tion sys­tems have been used. MOF (Meta Object Facil­ity) spe­cific­a­tion describes three abstrac­tion levels: M1, M2, M3 and level M0 that is real items (OMG MOF, 2016). M0 is a real sys­tem, M1 level is abstrac­tion of the items of this sys­tem (its mod­el). Level M2 com­prises of rela­tion­ships between classes of these objects (names of their sets) that is sys­tem metamod­el. M3 level is a meta-metamod­el describ­ing the mod­el­ing meth­od with the use of named ele­ments with spe­cified semantics and syntactic.
The ana­lys­is and design pro­cess is based on the MDA (Mod­el Driv­en Archi­tec­ture) spe­cific­a­tions. This pro­cess has three phases under­stood as cre­ation of sub­sequent mod­els: CIM (Com­pu­ta­tion Inde­pend­ent Mod­el), PIM (Plat­form Inde­pend­ent Mod­el), PSM (Plat­form Spe­cif­ic Mod­el) and code cre­ation phase. The CIM mod­el is doc­u­mented with the use of BPMN (Busi­ness Pro­cess Mod­el and Nota­tion) (OMG BPMN, 2013) and SBVR nota­tion (Semant­ic of Busi­ness Vocab­u­lary and Rules) (OMG SBVR, 2017). These are, respect­ively: busi­ness pro­cess mod­els and nota­tion mod­els and busi­ness rules. PIM and PSM mod­els are doc­u­mented with the use of UML nota­tion (Uni­fied Mod­el­ing Lan­guage) (OMG UML, 2017).
Between CIM and PIM mod­els, determ­in­a­tion of the list of applic­a­tion ser­vices (sys­tem reac­tions) occurs, whose real­iz­a­tion mech­an­ism is described by PIM mod­el. The stand­ard pat­tern used for mod­el­ing applic­a­tion archi­tec­ture is MVC pat­tern. Com­pon­ent Mod­el of this pat­tern is modeled with the use of the BCE archi­tec­tur­al pattern.
Semiotics vs. UML
Semi­ot­ics, as a sci­ence deal­ing with sym­bols and their mean­ings, provides us with the tool enabling determ­in­a­tion of rela­tion­ships between an object (thing), its name (expres­sion) and defin­i­tion of nota­tion rep­res­en­ted by the name (or sign, mean­ing). These rela­tion­ships are referred to as the semi­ot­ic tri­angle. Fig­ure 1 rep­res­ents this tri­angle on the left (OMG SBVR, 2017).
The UML nota­tion (OMG UML, 2017) oper­ates instance clas­si­fi­er and class nota­tions. To the right, Fig­ure 1 demon­strates an equi­val­ent to semi­ot­ic tri­angle expressed with those terms.
The UML nota­tion fur­ther oper­ates the gen­er­al struc­ture nota­tion, which is the con­tent of each cor­rect UML dia­gram. Struc­tures may express a con­cep­tu­al mod­el (Namespace) or mod­el (also metamod­el) of sys­tem archi­tec­ture (e.g. soft­ware) in the form of a chart (Archi­tec­ture).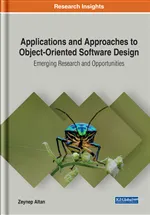 Jaroslaw Zel­in­ski (Inde­pend­ent Research­er)
Source Title: Applic­a­tions and Approaches to Object-Ori­ented Soft­ware Design: Emer­ging Research and Oppor­tun­it­iesCopy­right: ? 2020 |Pages: 12DOI: 10.4018/978–1‑7998–2142‑7.ch003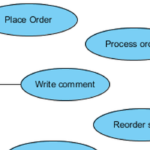 Many ana­lyst and UML prac­ti­tion­er use Use Cases as a "pro­cess mod­el". It is really bad idea. As we say "we use OOAD meth­ods", it means we use object paradigm. The fund­at­in of OOAD is her­met­iz­a­tion, but «include» and «extend» depend­encys break this rule.
A lots of time we see dia­grams like this: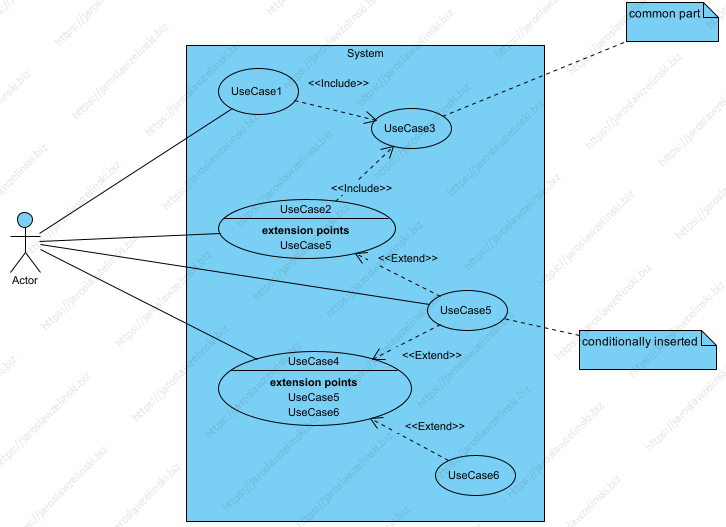 Uses Case mod­els with include and extend stereotypes
A few cita­tion (UML spe­cific­a­tion) :
A UseCase is a kind of Beha­viored Clas­si­fi­er that rep­res­ents a declar­a­tion of a set of offered Beha­vi­ors. Each UseCase spe­cifies some beha­vi­or that a sub­ject can per­form in col­lab­or­a­tion with one or more Act­ors. UseCases define the offered Beha­vi­ors of the sub­ject without ref­er­ence to its intern­al struc­ture. These Beha­vi­ors, involving inter­ac­tions between the Act­ors and the sub­ject, may res­ult in changes to the state of the sub­ject and com­mu­nic­a­tions with its envir­on­ment. A UseCase can include pos­sible vari­ations of its basic beha­vi­or, includ­ing excep­tion­al beha­vi­or and error hand­ling. (UML, 18.1.3.1 Use Cases and Actors)
Import­ant sen­tence: without ref­er­ence to its intern­al struc­ture (see what encap­su­la­tion means below).
An Extend is a rela­tion­ship from an extend­ing UseCase (the exten­sion) to an exten­ded UseCase (the exten­ded­Case) that spe­cifies how and when the beha­vi­or defined in the extend­ing UseCase can be inser­ted into the beha­vi­or defined in the exten­ded UseCase. The exten­sion takes place at one or more spe­cif­ic exten­sion points defined in the exten­ded UseCase. (UML, 18.1.3.2 Extends)
The Include rela­tion­ship is inten­ded to be used when there are com­mon parts of the beha­vi­or of two or more UseCases. This com­mon part is then extrac­ted to a sep­ar­ate UseCase, to be included by all the base UseCases hav­ing this part in com­mon. As the primary use of the Include rela­tion­ship is for reuse of com­mon parts, what is left in a base UseCase is usu­ally not com­plete in itself but depend­ent on the included parts to be mean­ing­ful. (UML, 18.1.3.3 Includes).
Object ori­ented paradigm based on main concepts:
object (part of system)
encap­su­la­tion (objects hides their implementation)
poly­morph­ism (one oper­a­tion could be imple­men­ted by more then one methods)
coöper­a­tion (objects coöper­ate to achieve the par­tic­u­lar goal)
In OOAD «include» and «extend» breaks encap­su­la­tion (we can­'t use use dia­gram to mod­el­ing any intern­al applic­a­tion or com­pon­ent structure/architecture). , .
Need more argu­ments and explan­a­tion? Try my courses…
References
{5085975:DCYU6XZJ};{5085975:GNJVJ8R6};{5085975:NTC44GHK}
apa
default
asc
no
289
%7B%22status%22%3A%22success%22%2C%22updateneeded%22%3Afalse%2C%22instance%22%3A%22zotpress-bf63f5c6577f6df63b70adb5e34c9072%22%2C%22meta%22%3A%7B%22request_last%22%3A0%2C%22request_next%22%3A0%2C%22used_cache%22%3Atrue%7D%2C%22data%22%3A%5B%7B%22key%22%3A%22DCYU6XZJ%22%2C%22library%22%3A%7B%22id%22%3A5085975%7D%2C%22meta%22%3A%7B%22creatorSummary%22%3A%22Object%20Management%20Group%22%2C%22parsedDate%22%3A%222017–12%22%2C%22numChildren%22%3A0%7D%2C%22bib%22%3A%22%3Cdiv%20class%3D%5C%22csl-bib-body%5C%22%20style%3D%5C%22line-height%3A%202%3B%20padding-left%3A%201em%3B%20text-indent%3A-1em%3B%5C%22%3E%5Cn%20%20%3Cdiv%20class%3D%5C%22csl-entry%5C%22%3EObject%20Management%20Group.%20%282017%2C%20December%29.%20%3Ci%3EUnified%20Modeling%20Language%20%28UML%29%3C%5C%2Fi%3E%20%5BOMG.org%5D.%20UML.%20%3Ca%20href%3D%27https%3A%5C%2F%5C%2Fwww.omg.org%5C%2Fspec%5C%2FUML%5C%2F%27%3Ehttps%3A%5C%2F%5C%2Fwww.omg.org%5C%2Fspec%5C%2FUML%5C%2F%3C%5C%2Fa%3E%3C%5C%2Fdiv%3E%5Cn%3C%5C%2Fdiv%3E%22%2C%22data%22%3A%7B%22itemType%22%3A%22webpage%22%2C%22title%22%3A%22Unified%20Modeling%20Language%20%28UML%29%22%2C%22creators%22%3A%5B%7B%22creatorType%22%3A%22author%22%2C%22name%22%3A%22Object%20Management%20Group%22%7D%5D%2C%22abstractNote%22%3A%22UML%22%2C%22date%22%3A%22December%202017%22%2C%22url%22%3A%22https%3A%5C%2F%5C%2Fwww.omg.org%5C%2Fspec%5C%2FUML%5C%2F%22%2C%22language%22%3A%22English%22%2C%22collections%22%3A%5B%22PNN9MW49%22%5D%2C%22dateModified%22%3A%222022–11-19T18%3A55%3A10Z%22%7D%7D%2C%7B%22key%22%3A%22NTC44GHK%22%2C%22library%22%3A%7B%22id%22%3A5085975%7D%2C%22meta%22%3A%7B%22creatorSummary%22%3A%22Vogel%20and%20Arnold%22%2C%22parsedDate%22%3A%222020%22%2C%22numChildren%22%3A2%7D%2C%22bib%22%3A%22%3Cdiv%20class%3D%5C%22csl-bib-body%5C%22%20style%3D%5C%22line-height%3A%202%3B%20padding-left%3A%201em%3B%20text-indent%3A-1em%3B%5C%22%3E%5Cn%20%20%3Cdiv%20class%3D%5C%22csl-entry%5C%22%3EVogel%2C%20S.%2C%20%26amp%3B%20Arnold%2C%20P.%20%282020%29.%20Towards%20a%20more%20complete%20object-orientation%20in%20graph-based%20design%20languages.%20%3Ci%3ESN%20Applied%20Sciences%3C%5C%2Fi%3E%2C%20%3Ci%3E2%3C%5C%2Fi%3E%287%29%2C%201235.%20%3Ca%20href%3D%27https%3A%5C%2F%5C%2Fdoi.org%5C%2F10.1007%5C%2Fs42452-020‑2959‑x%27%3Ehttps%3A%5C%2F%5C%2Fdoi.org%5C%2F10.1007%5C%2Fs42452-020‑2959‑x%3C%5C%2Fa%3E%3C%5C%2Fdiv%3E%5Cn%3C%5C%2Fdiv%3E%22%2C%22data%22%3A%7B%22itemType%22%3A%22journalArticle%22%2C%22title%22%3A%22Towards%20a%20more%20complete%20object-orientation%20in%20graph-based%20design%20languages%22%2C%22creators%22%3A%5B%7B%22creatorType%22%3A%22author%22%2C%22firstName%22%3A%22Samuel%22%2C%22lastName%22%3A%22Vogel%22%7D%2C%7B%22creatorType%22%3A%22author%22%2C%22firstName%22%3A%22Peter%22%2C%22lastName%22%3A%22Arnold%22%7D%5D%2C%22abstractNote%22%3A%22In%20this%20paper%20an%20extension%20of%20the%20design%20method%20graph-based%20design%20languages%20is%20proposed.%20This%20is%20realized%20by%20adding%20object-oriented%20class%20methods%20and%20interface%20mechanisms%20to%20the%20design%20method.%20Additionally%2C%20graphical%20mechanisms%20for%20modeling%20and%20calling%20the%20methods%20are%20proposed.%20This%20allows%20object-oriented%20design%20patterns%20to%20be%20transferred%20to%20the%20product%20design%2C%20where%20they%20improve%20the%20handling%20of%20complexity%20in%20the%20product%20engineering.%20As%20result%2C%20the%20proposed%20extension%20enables%20modularization%20and%20reuse%20of%20engineering%20knowledge%2C%20the%20integration%20of%20engineering%20domains%20is%20enhanced%20and%20multi-stakeholder%20collaboration%20with%20security%20access%20control%20%28information%20security%29%20becomes%20feasible.%22%2C%22date%22%3A%227%5C%2F2020%22%2C%22language%22%3A%22en%22%2C%22DOI%22%3A%2210.1007%5C%2Fs42452-020‑2959‑x%22%2C%22ISSN%22%3A%222523–3963%2C%202523–3971%22%2C%22url%22%3A%22https%3A%5C%2F%5C%2Flink.springer.com%5C%2Farticle%5C%2F10.1007%5C%2Fs42452-020‑2959‑x%22%2C%22collections%22%3A%5B%5D%2C%22dateModified%22%3A%222020–06-21T06%3A56%3A33Z%22%7D%7D%5D%7D